Content Builder
KOSPO, your best partner for power plant business
KOSPO is actively developing new overseas projects through its excellence in O&M know-how for power plants.
We aim now to become not only a leader in the country but a global partner for all electricity needs.
KOSPO's key sectors of overseas business are IPP Development & Investment, EPC Management, Operation Maintenance and Commissioning.
IPP Development & Investment
KOSPO is a global leading power company capable of successfully managing the whole process of a po wer plant business. Domestically, we have developed and owning total 11,284MW of power plants and conducting long term self O&M services. Utilizing the domestic experience as our strength, we run overs eas IPP businesses as well. Particularly, total 1,700MW of IPPs in the U.S, Chile, and Jordan are develope d, invested and operated by KOSPO. KOSPO never stop looking for more business opportunities for pro mising new projects.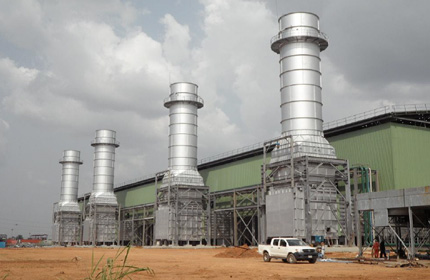 EPC Management
EPC is a business method that enables plant design, procurement and construction as well as financing with integrated technology and capabilities. Contractors should possess a suitable business manageme nt organization coupled with experienced and advanced technology, in order to run a successful busine ss. KOSPO has a stable organization based on vast experience and technology that makes EPC manage ment projects from numerous power plants successful.
O&M
We offer routine operation and maintenance services aiming to attain the highest operational reliability for the Plant. Korea's skilled operators and local operators monitor and control the operational conditio ns of the plants for 24 hours a day, in 7 days a week. Additionally, all the operational conditions of the pl ant can be in real time monitored in remote monitoring and diagnostics Center in Korea. The maintena nce services will ensure the overall plant reliability for normal operation. Korea's technology center has professionals in maintenance of coal fired and combined cycle power plant. During the period of scheduled maintenance, they will be dispatched to the plant sites in order to provide technical support.
Commissioning
Commissioning is very important first step for reliable O&M. We offer high quality of commissioning serv ices based on various experiences in Korea. Across the world, we have successfully finished 10 commissi oning projects including gas and coal power plants.
KOSPO's Global Competitiveness Power Generation

Operating 11,284MW of total generation capacity in Korea
World NO.1 class Operation & Maintenance
Availability

Period of time the equipment was available for operation per calendar year

Utilization factor

Utilized generation capacity per maximum generation capacity

Forced outage ratio

Period of time the equipment was stopped during operation per calendar year

Note: NERC: North America Electricity Reliability Council